About Isherwoods
We supply Computerised Management Systems and Services for Commercial Shipping, Industrial and Military land/sea/air applications.
Overview
Our range of Systems includes facilities for:-
Maintenance Management
Supply Management
Asset / Configuration Management
Document Control
Condition Monitoring
Data communication
Integrated Logistic Support including Logistic Support Analysis
Isherwoods unique IMIS&reg software integrates these systems into a single easy to use software package. The software is designed to be installed and run on user friendly Microsoft Windows™ platforms which require low cost initial investment in computer hardware and subsequently low operating costs.

Our other services include authorship of Technical Publications and Application Software Development.

We specialise in providing full turnkey solutions complete with application software, comprehensive database preparation, data entry, installation, commissioning and training services.

The benefits of using Isherwoods IMIS&reg Systems include increased operational efficiency, maximised availability and reliability, lower operating costs and accurate documentation.

Our professional employees include marine, mechanical, electrical, electronic, weapons and logistics engineers and information technology experts. We always aim to develop and improve our products and services and in particular to provide a flexible response to individual customer requirements.

Isherwoods has an international client base and has now delivered its systems to over 38 countries worldwide in several different languages.

COVID-19
During the current COVID-19 situation, Isherwoods continues to operate whilst vigorously following the advice of the Government and Public Health England. We have introduced a range of new measures to help customers and visitors feel safe and comfortable whilst on-site. Please note our office remains open for pre-booked training courses. If you need to visit our office for any other reason, please contact us first.

Location
Isherwoods UK office is about 7 miles (11km) from the city of Newcastle upon Tyne. We are based in the Centre for Advanced Industry, at Royal Quays, North Shields, NE29 6DE, close to the North Shields Sea Ferry Terminal (see below).

Visitor information
Road
For visitors travelling by car or taxi, please select the map icon for full directions. The full address is: The Centre for Advanced Industry, Royal Quays, North Shields, NE29 6DE.

Airport
From Newcastle International airport there are direct flights to London Heathrow and many major European cities. Travel from airport to our office by taxi takes about 25-minutes

Rail
Newcastle has high speed rail links with London and most other UK cities. Travel from Newcastle Central Train Station to our office by taxi takes about 25-minutes or 35-minutes using the Metro rail system

Metro
Newcastle has a rapid transit and light rail system connecting the airport, town centre and Isherwoods office. The Isherwoods office is 14-minutes walk away from the nearest Metro station; Percy Main or Meadow Well, which are both on the yellow line.

Sea
Port of Tyne, North Shields International Passenger Ferry Terminal has frequent ferries to serveral European destinations. From Ferry Terminal to our office by car or taxi takes about 2-minutes.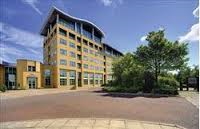 Local Hotels
Premier Inn North Shields (Ferry Terminal)
The closest hotel within 5-minutes walking distance from Isherwoods office with free parking, free wi-fi and a Brewers Fayre Restaurant next door.

Grand Hotel Tynemouth
10-minutes drive away located in Tynemouth within walking distance of Longsands Beach and King Edward's Bay, this stately Victorian hotel dates from 1872.

Holiday Inn Jesmond
A smart Newcastle hotel close to the city centre and the suburb of Jesmond, with free WiFi and an Italian restaurant. The hotel sits on the edge of Newcastle city centre with Jesmond Metro station a 2-minute walk from the hotel which can be used to travel to Isherwoods which is a 30-minute journey or a 15-minute drive.

Sandman Signature Newcastle
Luxury hotel including rooms with kitchen facilities located within Newcastle City centre near St James Park football stadium, nearby to all the restaurants, bars and shops within the city centre. The hotel is a 25-minute drive from Isherwoods or a 30-minute Metro journey.
Clients
Our past and present clients have a broad spectrum of business activities including:-
Shipbuilding/owning/managing
Defence Equipment Industry
Defence Organisations - Naval and Land Forces
Power Generation
Pharmaceuticals
Off-shore oil

Clients include:-
Algerian Navy
Amoco Transport
Aramco
British Petroleum
Celebrity Cruise Line
Duke Energy International
Fina
Hellenic Navy
Italia Line
Kuwait Navy
Lloyd Triestino
Marphocean - OCP
Military Sealift Command - USA
Ministry of Defence - UK
Petrobras
Royal Canadian Navy
Royal Cruise Line
Royal Fleet Auxiliary - UK
Royal New Zealand Navy
Royal Oman Navy
Royal Yacht Squadron - Oman
Snam - AGIP
UAE Navy
Quality Management
ISO 9001 International Standards Organisation
Isherwoods is accredited by Lloyds Register Quality Assurance (LRQA) standards for the development and production of:-
Maintenance management systems
Supply management systems
Configuration management systems
Condition monitoring systems
Integrated logistic support (ILS)
Technical publications and operating manuals
By compliance with recognised Quality Standards we aim to maintain the highest standards of production output and customer care.

Isherwoods have been accredited with the ISO 9001:2015 standard.
Data Protection, Privacy and GDPR
Sir Joseph Isherwood Limited takes data privacy very seriously and is fully prepared and committed to compliance with the UK General Data Protection Regulation (UK GDPR) introduced in the UK on 1st January 2021.
Please see the following documents UK GDPR Compliance Statement and UK GDPR Data Protection Policy for further information.

UK GDPR Compliance Statement

UK GDPR Data Protection Policy
History
For the past 40 years Isherwoods has provided Management Systems to more than 100 customers in 38 different countries, with over 400 systems delivered in several languages.

Isherwoods began trading in 1907. The founder, Joseph William Isherwood, was a respected naval architect who designed and patented a revolutionary system of construction for seagoing vessels using a longitudinal framing system. By 1918 about 1,050 vessels had been constructed throughout the world.

Joseph Isherwood later received a knighthood in recognition of his contribution to the maritime industry. In the 1930's he developed the 'ARCFORM' hull design to improve fuel consumption and 50 ships were built to that design between 1933 and 1954.

In the 1960's Isherwoods started to provide Ship Management Systems to ship owners and operators. The first manual Maintenance Management and Stock Control system for commercial shipping was produced in 1963. Computerised Stock Control and Planned Maintenance (SCPM) systems soon followed.

Since 1980 the company has increased the scope of its business market, winning further contracts with government, military and industrial customers.

Our primary business activity now is the supply of computerised Maintenance Management Systems (MMS) or Integrated Logistic Support (ILS) Services to Commercial Shipping, Industrial and Military markets.

We have made many improvements since the first manual based systems of 1963 to the current IMIS&reg based system today. We now use Microsoft Windows™ technology to extend the functionality of our systems and to integrate Maintenance, Supply, Configuration and Document Management.

We can now produce interactive electronic technical publications, or if necessary we can also meet the ongoing demand for hardcopy printed publications.

Our investment in software development and keeping up with the latest available information technology will allow us to continue introducing improved integrated software applications in the future.